I found this very applicable and helpful to me, personally.
Think On These Things (Philippians 4:8)
Four Temptations: How Internet Habits Can Cripple Book Reading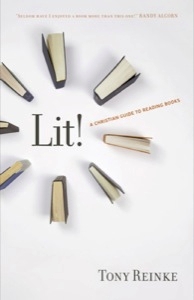 View at WTSBooks
Below are some excellent thoughts from Lit! by Tony Reinke.
More on Christian Reading & Literature 
Fragmented Browsing vs. Sustained Comprehension
The Internet is designed to encourage us to browse information, not to slowly read and digest it. We jump from link to link and are driven by distraction. Book reading, on the other hand, can't happen without disciplined and sustained linear concentration. Instead of browsing for fragments of information, we must learn to become deep thinkers who work hard to comprehend (2 Tim. 2:7).
If we fill our lives with fragments of information, our brains will adapt and our concentration will weaken. We will begin to…
View original post 644 more words